Shaken by the Roots:
Why Professional Service Firms Must Evolve
An Economist Intelligence Unit report, sponsored by Deltek
Global forces are reshaping the market dynamics in the professional services sector. In response to these trends, professional services firms must adapt to remain competitive.
Explore these forces and how your firm can best respond, by accessing a free infographic and report – invaluable insight is just a click away.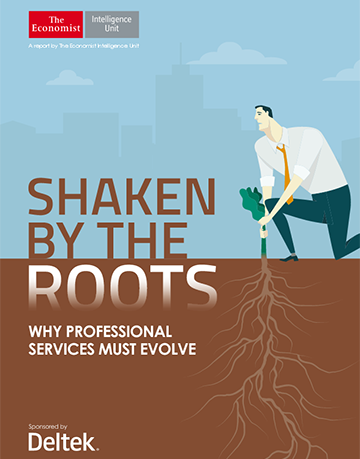 COMPREHENSIVE REPORT
Gain invaluable insights into why and how professional service firms must evolve to remain competitive in today's global marketplace
This detailed report from the Economist Intelligence Unit provides commentary on the market trends reshaping the professional services sector and will enable you to assess the current and future impact on your business. Including case studies detailing how leading professional firms have stayed on top by reacting quickly to the market changes, this invaluable report provides a blueprint for your business to chart its course for future and sustained success.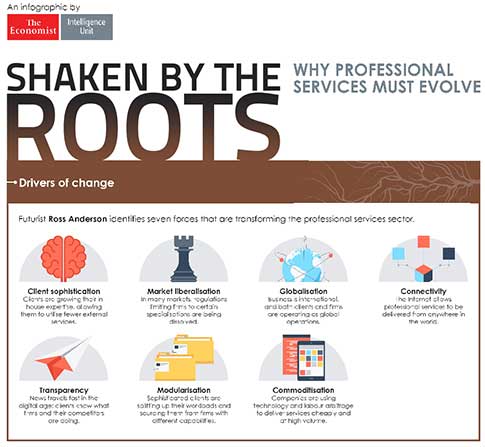 INFOGRAPHIC
Discover the forces that are transforming the professional services sector
This infographic covers the drivers of change that are impacting the professional services industry and the future of your firm. Discover the three ways in which your competitors are already responding so your business can respond and leap ahead.