On Demand Webinar:
The Future of EVM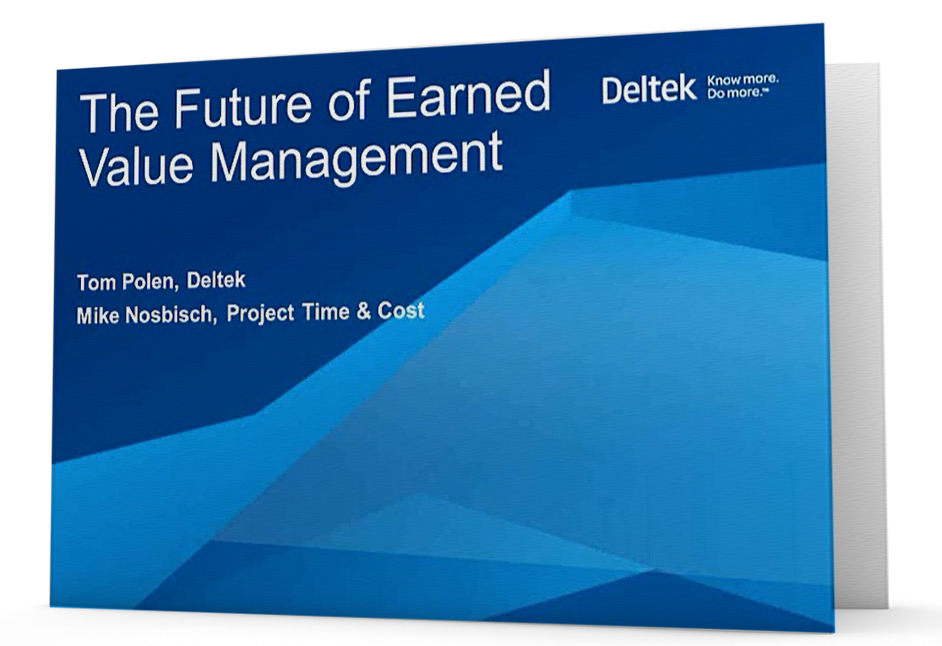 You may have noticed that more and more project-based firms are adopting earned value management. Quickly, EVM has moved from a checked-box obligation to a value-add for program management.
Join us for an on demand webinar, The Future of EVM to talk practical application, discuss the potential of the field, review emerging trends, and get a glimpse at an integrated, automated future of earned value management.
Don't miss:
Where industry leaders think earned value management is headed
Trends in government, commercial, and non-profit EVM applications
What tools and reporting innovations
The latest techniques for measuring and evaluating earned value.