White Paper:
Risk Adjusted Planning -
The New Wave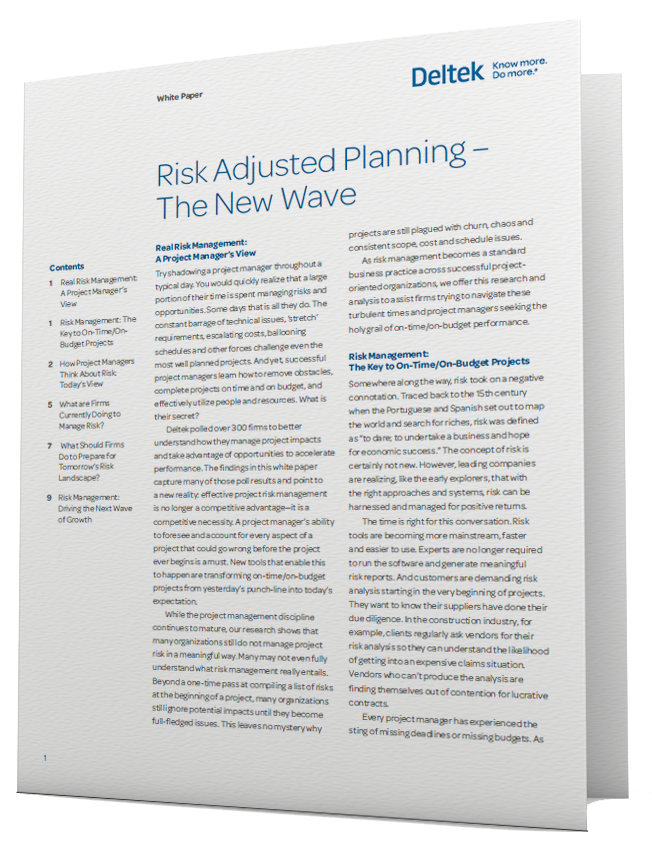 Shadow a project manager through a typical day, and you'll soon realize they spend a lot of time managing risks and opportunities. What else could you produce if you gave them some of that time back?
We polled over 300 firms to understand how they manage project impacts and accelerate performance. Download the free white paper Risk Adjusted Planning - The New Wave to find out what we learned about risk management and the new holy grail of on-time, on-budget performance.
Highlights include:
How project managers think about risk in today's business world
What your peers are doing to reduce risk, and what you should be doing today and tomorrow
The value of contract lifecycle management in reducing risk.