The Benefits of a Modern Approach to Accounting and Project Management
Learn about how your firm can benefit from a modern project management and accounting system with insight from Deltek Product Marketing Manager, Brian Siefkes.
A modern approach to accounting and project management can have a dramatically positive impact on your organization. Find out how!
Learn why thousands of Wind2, Sema4 and Advantage users have made the switch to Ajera. Topics include:
The transitioning firm – With a generation set to retire, firms are transitioning in many ways
Building the case for change – How your processes can improve with modern software
Gaining adoption in your firm – Ways to get your team on board with change
Return on investment – See how similar firms have turned investment into profits
Register and you'll receive Life after Legacy, a white paper detailing even more compelling reasons an AE firm should consider modern accounting and project management tools.
Speaker: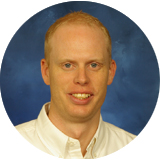 Brian Siefkes, Product Marketing Manager, Deltek
Brian has specialized in providing solutions designed specifically for Architects and Engineers for over seven years. His focus is on working with customers and industry leaders to understand the market needs and best practices. By recognizing what firms need, Brian is able to help shape the solutions that empower firms with the tools they need to succeed.