On Demand Webinar:
Maximizing Your Deltek
Acumen Investment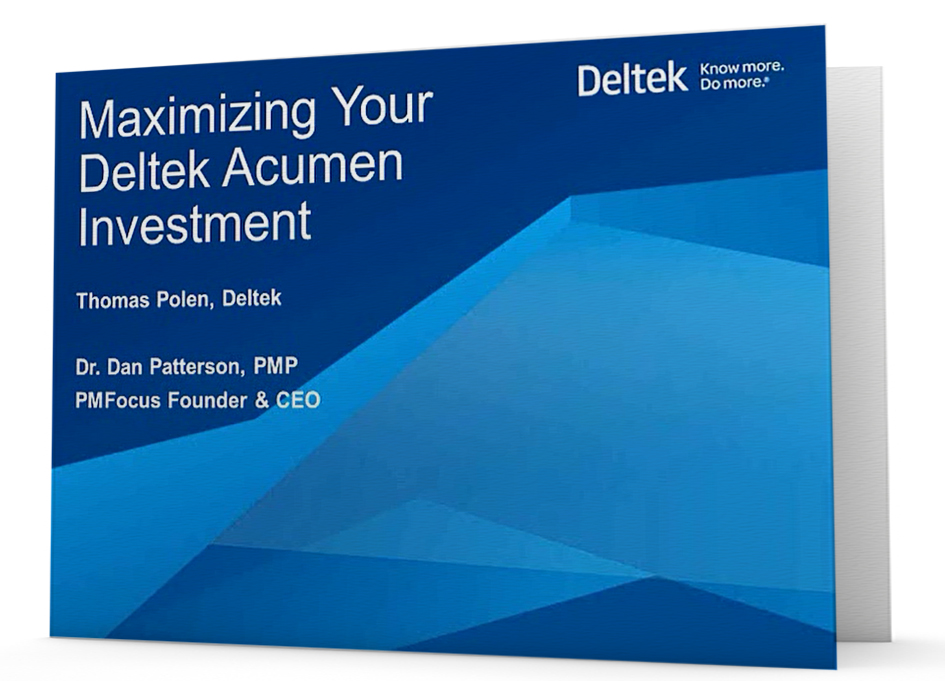 Join us for an on demand webinar, Maximizing Your Deltek Acumen Investment. You'll get an advanced tips-and-tricks tour of the Deltek Acumen products intended to boost your bottom line and learn how you can benefit from the new project advisory service. In less than 60 minutes, learn how to get even more from your Deltek investment by fully utilizing the power of the Acumen suite.
Highlights include:
Check out how each of the Deltek Acumen tools works together
See how to simplify common tasks in the software
Hear some innovative use cases shared by other users
Review the features in the latest 6.0 release
Understand what to report and act on from Acumen's data.