Free Report:
Top Health and Social Services
Opportunities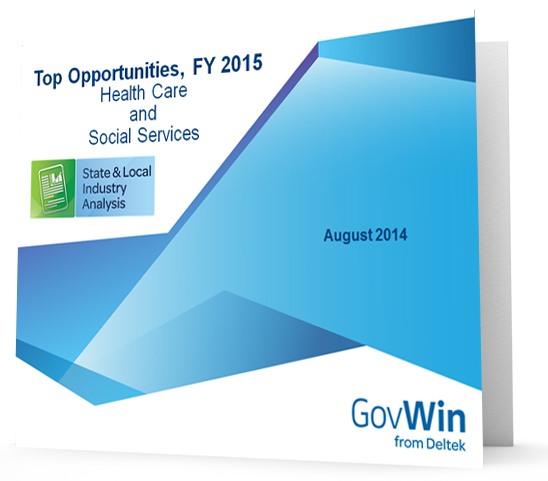 State and Local spending on information technology to support health and social services agency operations is expected to grow to $18.4 billion in 2015 and $19.1 billion in 2016.
In the years since the passage of the Affordable Care Act, states focused on the implementation of technology to support health care modernization efforts (federally mandated and otherwise). Most notably, the implementation of health insurance exchanges (HIX) dominated the landscape. As those efforts abate, the coming years are likely to see a renewed focus on human services technology, which often took a back seat to the implementation of HIX and other health reform initiatives.
Download the free report Top Health and Social Services Opportunities: A Renewed Focus in 2015 on Social Services to learn more.
Highlight Include:
Top Opportunities to watch in health care and social services IT
Continued improvement in state revenue streams
Federal initiatives to modernize aging systems with an eye toward reducing fraud, waste and abuse
Federal mandates to implement Women, Infant and Children (WIC) Electronic Benefit Transfer (EBT).