eBook:
Project-Based ERP for Dummies
Deltek Special Edition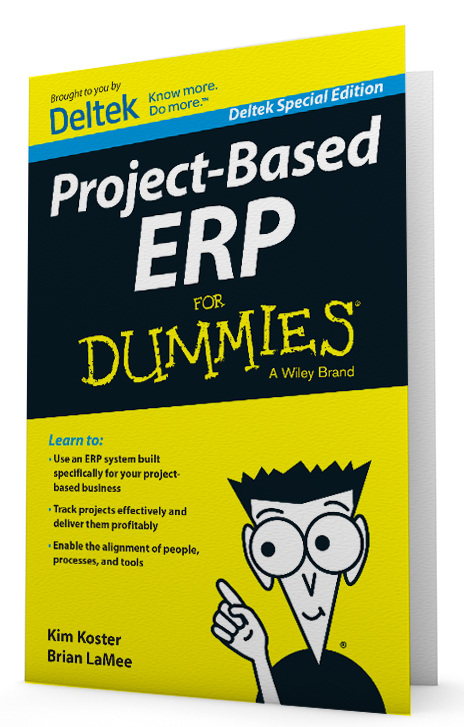 Feeling foolish that you don't know more about project-based enterprise resource planning (ERP)? How can you tell the good from the bad?
If projects are in your company's DNA, the free Deltek Special Edition eBook Project-Based ERP for Dummies is a great place to get started. It doesn't matter what your company builds or services — if your revenues and profits are derived from projects, this eBook explains the benefits of using a purpose-built ERP system to run your business.
Understand why 87.99% of companies claim some form of ERP being used as part of their business, and see how a purpose-built ERP solution can keep your projects on track and improve your bottom line.