On Demand Webinar:
Want to Predict the Future of
Your Project's Success?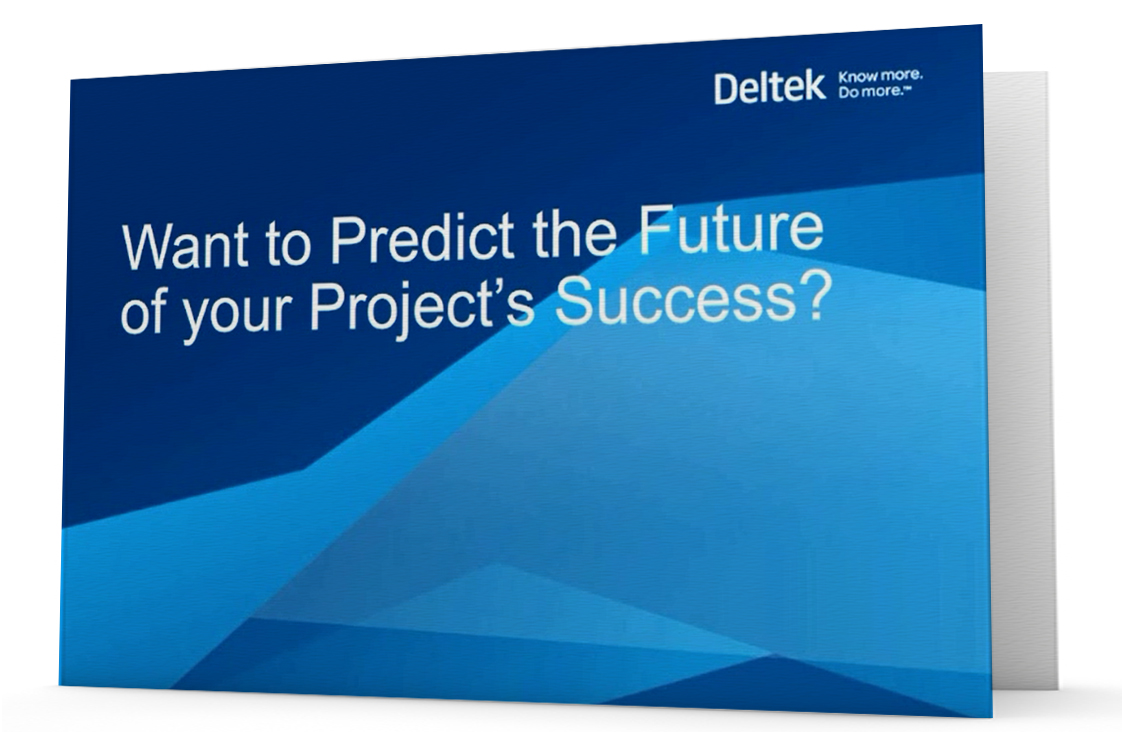 Grab a cup of coffee and sit back and listen to Deltek's webinar that focuses on how to help project managers make confident decisions regarding their project status.
In this informative webinar, you'll learn how to increase project efficiency, accelerate performance, assure execution, and help set strategy for new business.
You will also gain valuable insight into:
How KPI's can benefit your project, program, or portfolio
How to pick the right KPI's and metrics to meet strategic goals
Creating efficient and effective project communication plans
How to deliver predictability in forecasts and overall performance