FREE REPORT
Top GSA Schedule 70 State & Local Opportunities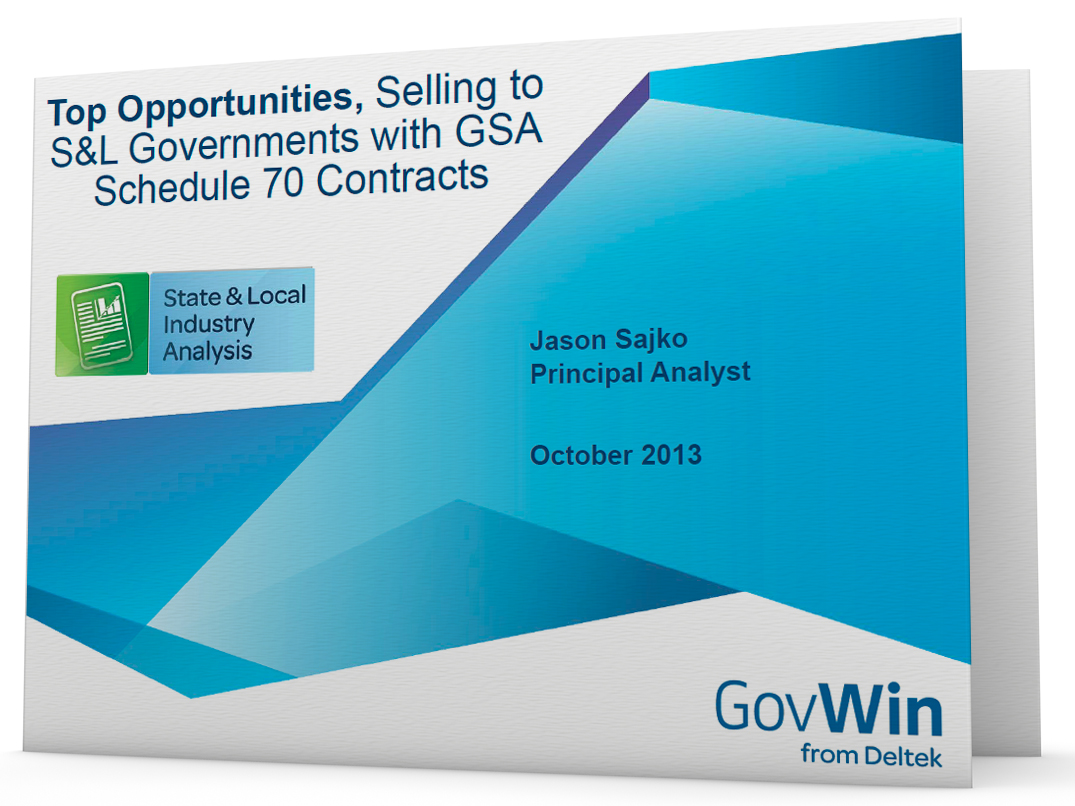 Unlike federal agencies, state and local governments are experiencing budget growth. At the halfway mark for FY 2013, GSA Schedule 70: Information Technology (IT) sales to state and local governments had already reached 70% of total FY 2012 sales, with months still to go.
Do you have all the information you need to sell to the 80,000+ units of state and local government with your Schedule 70 contract?
Download the free report summary and begin building a strong pipeline of IT product and service opportunities.
Highlights include:
Sales totals and details from the first half of FY 2013
Top selling Schedule 70 contract holders
State and local market drivers and trends.