On Demand Webinar:
Grow Your A&E Firm: Applying the Clarity 2014 Benchmarks & One Firm's Experience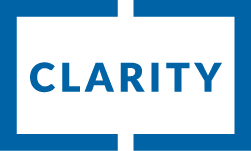 Knowing where your A&E firm's opportunities and challenges lie is a critical first step. To grow your firm, applying benchmarks to improve performance comes next. This complimentary webinar gives you the expertise to succeed!
Our experts will recommend which 4 financial, 4 project management and 3 business development focus areas to drive growth in 2015. And to understand how to implement them, you'll hear how Niles Bolton Associates uses the data to manage its business.