White Paper:
Five Ways Your Peers are
Improving Project Maturity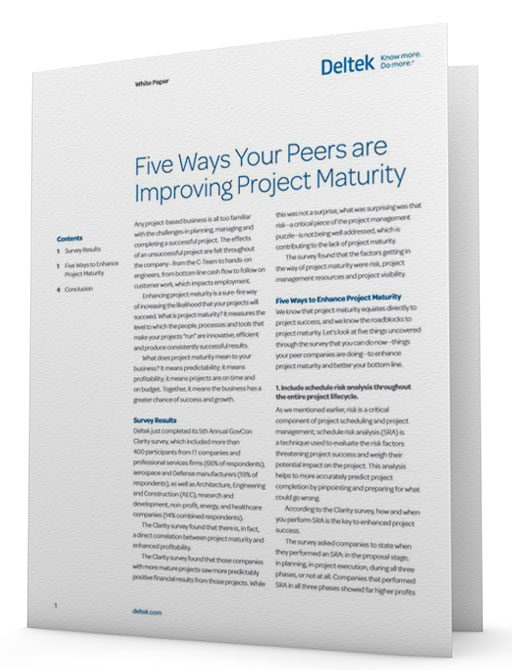 Any project-based business is all too familiar with the challenges in planning, managing, and completing a successful project. The effects of an unsuccessful project are felt throughout the company—from the C-Team to hands-on engineers, from bottom line cash flow to follow on customer work, which impacts employment.
Enhancing project maturity is a sure-fire way of increasing the likelihood that your projects will succeed. What does project maturity mean to your business? It means predictability; it means profitability; it means projects are on time and on budget. Together, it means the business has a greater chance of success and growth.
This white paper looks at five actions uncovered through Deltek's recent Clarity survey that you can do now—actions your peer companies are doing—to enhance project maturity and better your bottom line.
Highlights include:
The importance SRA plays in accurate forecasting and project bottom line
How investing in your project management resources improves maturity
The role visibility and control plays in project predictability