Free Summary:
FY 2016 Federal Budget Request:
Challenges and Opportunities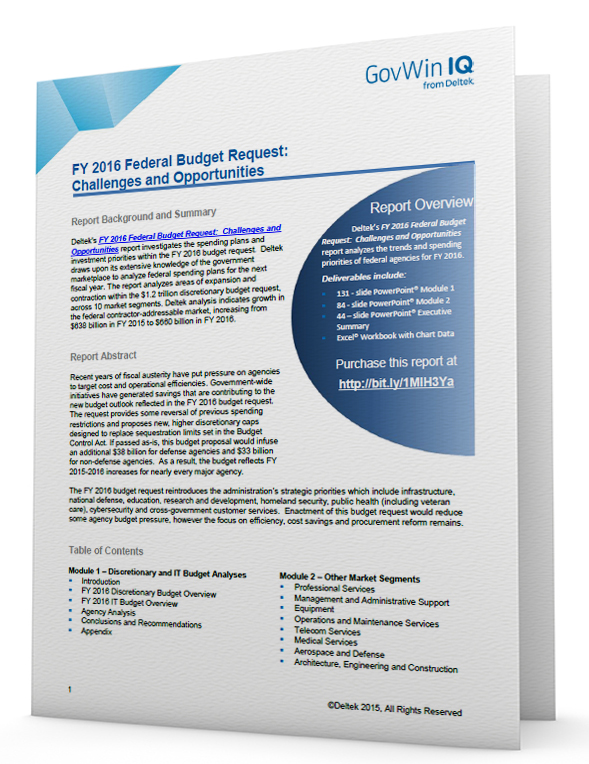 Transformation efforts have taken root across government in recent years, pushing agencies to reprioritize and pursue alternate strategies for meeting mission goals, shaping the landscape for opportunities to emerge as pressure eases. Contractors aligned with priority investment areas will be well positioned as efficiency initiatives continue to evolve.
Download the free report summary and gain insight into the spending priorities and policy initiatives in the Obama Administration's $4 trillion FY 2016 budget request.
Key highlights include:
The top priorities for the Obama Administration in fiscal year 2016
Analysis of agency discretionary and IT budgets as well as amounts available to contractors in various industry segments
The federal initiatives driving information technology investment and acquisition
Agency budget priorities, programs and trends.