White Paper:
Entering the AEC Public
Sector Market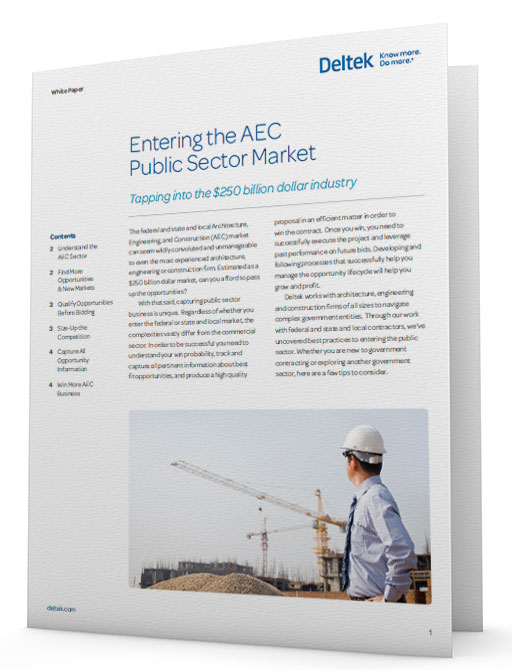 The federal and state and local Architecture, Engineering, and Construction (AEC) market can seem intimidating to even the most experienced architecture, engineering or construction firm. Estimated as a $250 billion dollar market, can you afford to pass up the opportunities?
Capturing public sector business is unique. Regardless of whether you enter the federal or state and local market, the complexities vastly differ from the commercial sector. In order to be successful you need to; understand your win probability, track and capture all pertinent information about best fit opportunities and produce a high quality proposal in an efficient matter in order to win the contract.
Download our free white paper, Entering the AEC Public Sector Market and let us help you get into the AEC public sector and win business.