On Demand Webinar:
Death by KPI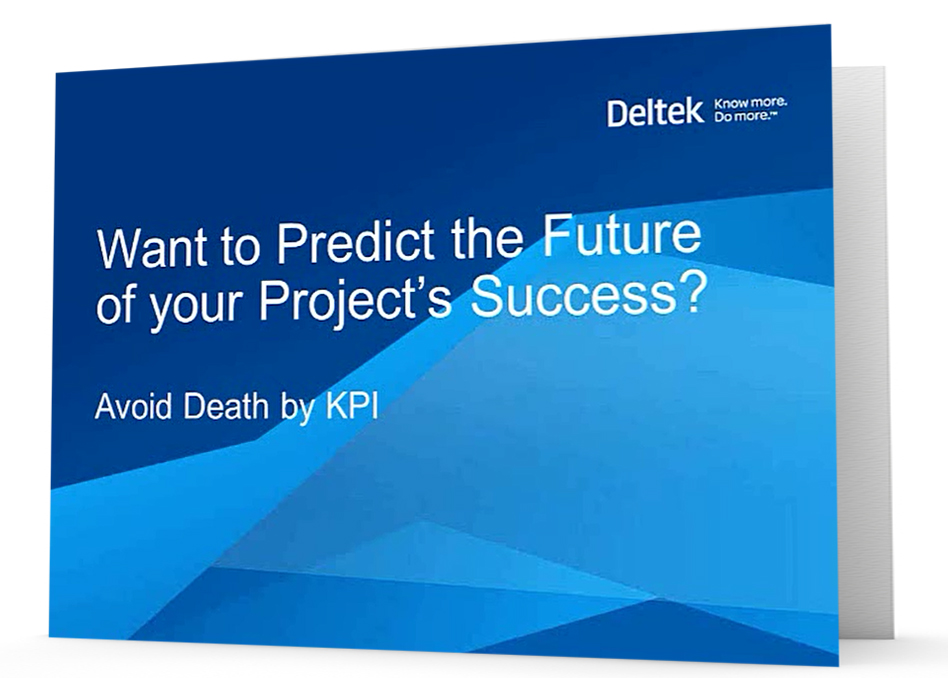 Today's project managers are constantly searching for the best methods to make confident decisions based on accurate information.
Using Key Performance Indicators (KPIs) can make a big difference in maintaining a line of sight on current project status, insights into future performance, and adherence to overall strategy. But which KPIs support those goals?
The right KPIs communicated effectively to the right roles within the organization enable core teams to be proactive instead of reactive. Download the on demand webinar, Death by KPI to get a handle on your KPI strategy
Highlights include:
How KPIs can benefit your project, portfolio, and entire program
How to pick the right KPIs and metrics to meet strategic goals
How to develop efficient and effective KPI communication plans
How KPIs help deliver predictability in forecasts and overall performance.