Teaming Event:
DTIC's $28 billion IAC MAC Acquisition
May 10, 2017 • 7:00 AM – 11:00 AM ET
Hyatt Regency Tysons Corner, VA
Join Deltek for a teaming seminar on the Defense Technical Information Center (DTIC), requirement for Information Analysis Center Multiple Award Contract (IAC MAC) contract vehicle opportunity with an estimated ceiling value of $28 billion. Learn the latest updates on the DTIC opportunity and network with potential teaming partners.
This teaming event will include:
Presentation by Thomas Gillespie, Director of the Department of Defense Information Analysis Centers (IAC)
"Speed dating" rounds for you to meet with large and small prime contractor candidates to discuss the upcoming DTIC opportunity and make connections to build your team.
ABOUT THE DOD'S DTIC OPPORTUNITY:
With a ceiling value of $28 billion, the DTIC's IAC MAC is identified as one of Deltek's top 20 federal opportunities for FY 2017.
DTIC's IAC MAC is the follow-on consolidation of 3 contracts; Homeland Defense and Security (HD) TAT, Defense Systems (DS) TAT and Cyber Security and Information Systems (CS) TAT.
EVENT DETAILS

7:00 AM
Registration, Networking & Breakfast
8:00 AM
Welcome Remarks
• Kevin Plexico, Vice President, Information Solutions, Deltek
8:05 AM
Keynote Presentation
• Thomas Gillespie, Director, Department of Defense Information Analysis Centers (IAC)
9:00 AM
DTIC IAC MAC Acquisition "Speed Dating"
• Opportunity to meet with prime contractors and to participate in teaming conversations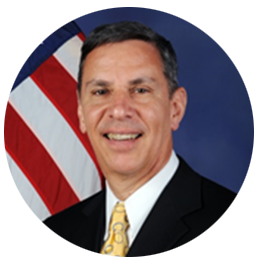 Tom Gillespie
Director of the Department of Defense Information Analysis Centers (IAC)
Thomas Gillespie is the Director of the Department of Defense Information Analysis Centers (IAC), under oversight of the Assistant Secretary of Defense for Research and Engineering and the Defense Technical Information Center. In this position, he is responsible for operational management and policy guidance for the IACs, which annually conduct nearly $2 billion in technical research and analysis. With thousands of scientists and engineers, the IACs provide strategic studies and build communities of practice in 21 technological focus areas of critical importance to the DoD, encompassing cyber operations, weapon systems, and homeland defense.
Mr. Gillespie retired from the U.S. Marine Corps in 2009 after 25 years of active duty service. Before assuming his present position, he was a Program Analyst for HQ Marine Corps and the Deputy Director for the IACs.
LOCATION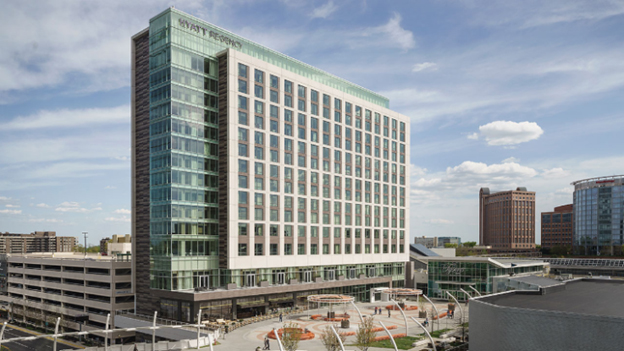 What you should know about "speed dating" rounds
Speed Dating Information for Event Attendees:
When you arrive at the event, all attendees will received a room diagram depicting the location of every host as well as a brief description of what each host is looking for in a teaming partner.
Important things to know going into the teaming sessions:
Speed dating will be from 9:00 a.m. – 11:00 a.m.
Dating appointments will not be pre-assigned.
Research the potential prime candidates; know what their needs are before they tell you.
Craft your best short pitch about why your business is a good fit.
Learn how to become a host
"Speed Dating" Host Opportunities Available
Get a jump start and look for teaming partners for the DTIC Teaming Event. Consider being a "speed dating" host.
Deltek teaming events are ideal opportunities for vendors to network and find the right potential teaming partners. The programs feature a unique combination of Deltek research and analysis to help attendees inform and shape their business development strategies.
As a "speed dating" host, your company will be in a premier position to meet with interested teaming partners to find the right match.
Host Company Information:
Host companies must be Deltek members
Hosts must intend to bid to be a prime contractor on the Defense Technical Information Center (DTIC)

If your company does not wish to bid to be a prime contractor, but is interested, we recommend that you attend or sponsor the event for added recognition.
Hosts must send at least two people from their organization.
Standard Host Opportunity Will Include:
Two attendee passes for your company
Recognition on event website
One table (6 feet)
Two chairs
Signage with company logo
PLEASE NOTE: If you'd like to bring additional branded marketing materials for your table, including tablecloths and banners, sponsorship is required. You can contact Stephanie Rogers, 703-480-5500 for more information.
To become a host, please contact Kendall Walton, 703-480-5519.
Deadline to sign up for hosting is on April 26, 2017.
Confirmed Prime Hosts
Becoming a sponsor of this timely event
Sponsorship provides an excellent opportunity to gain visibility and build strong relationships within the vendor community. If you want to accelerate your efforts, do more business with prime contractors or if your company provides support services for the business development process, sponsorship of this event is for you. Benefits include attendee lists, logo placement and complimentary admission. Contact Stephanie Rogers to request more information and pricing.