On Demand Virtual Roundtable:
DCAA FY 2014 Report to Congress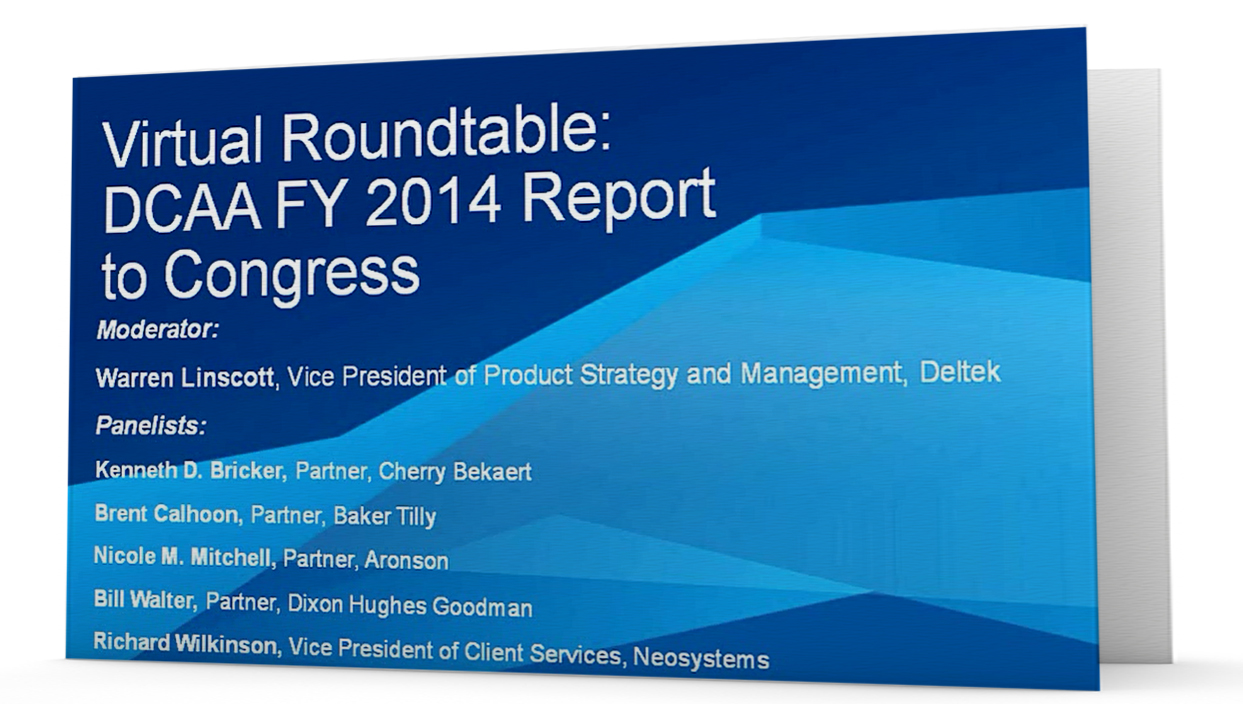 Are you ready for the impacts from the Defense Contract Audit Agency's (DCAA) annual report to Congress for FY 2014? Findings from last year's report stated that the DCAA reported examinations of more than $160 billion in defense contractor costs and issued more than 6,200 audit reports, with the expectation that the remaining 45% baseline backlog be eliminated by the end of FY 2014.
What benchmarks will the FY 2014 report bring to the table, and how should you react regarding compliance?
Hear the firsthand thoughts and impressions of respected industry experts from Aronson, Baker Tilly, Cherry Bekart, Dixon Hughes Goodman, and Neosystems as they discuss findings in the DCAA FY 2014 Report to Congress.
Exchanges include:
Business plans to react to the report
Thoughts on the rise in completed incurred cost audits
How to stay compliant, cost-effective and survive an audit.