WHITE PAPER
Capturing Federal Business for Dummies – Deltek Special Edition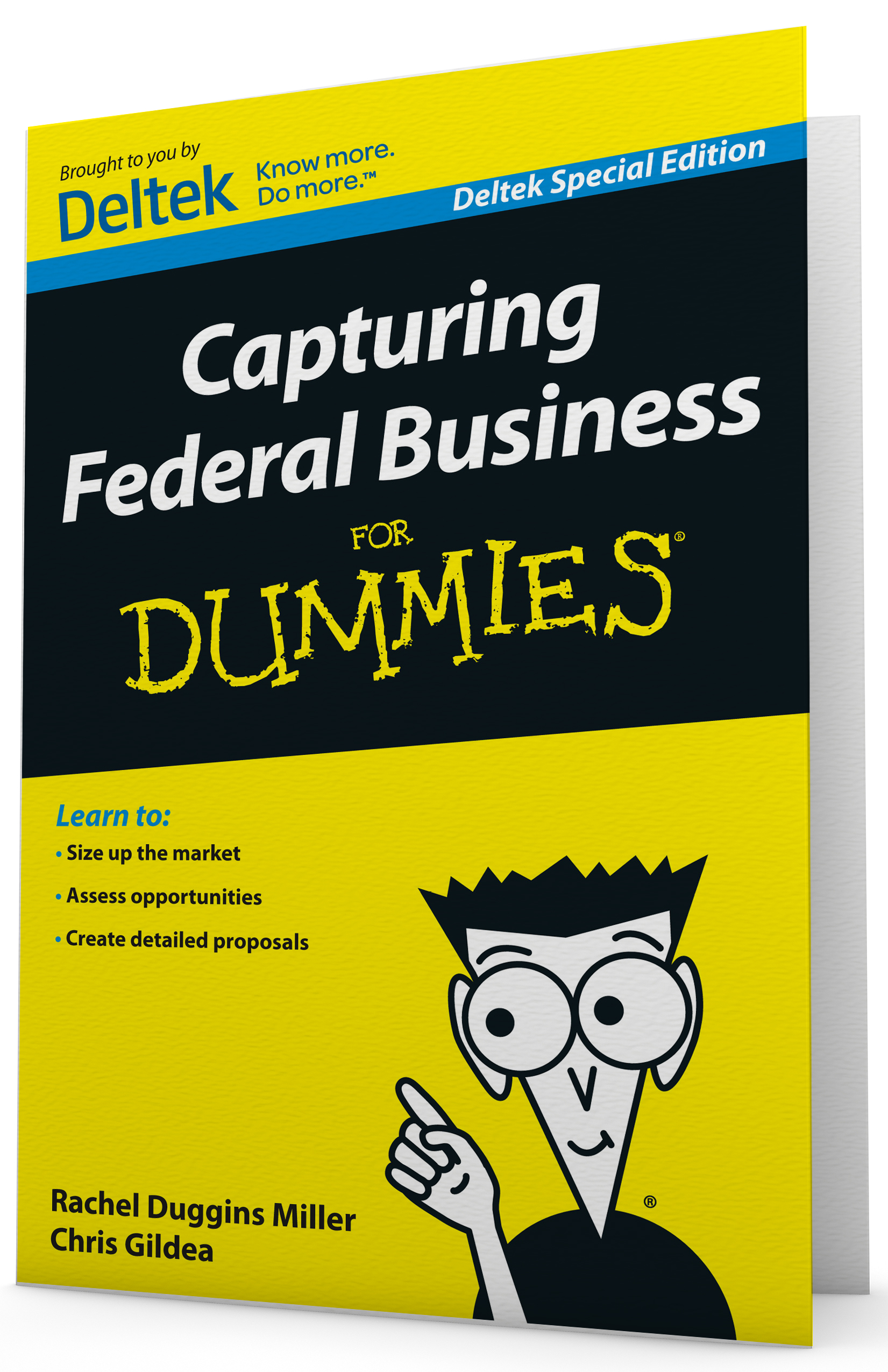 Learn how to choose the right federal opportunities and win more business with a FREE copy of Capturing Federal Business for Dummies!
You can't just venture blindly into the complex world of federal government business without planning where you're going, understanding your organization's strategic objectives, carefully evaluating each potential opportunity and knowing your competition and risks. Put all together, these pieces of information define capture management.
Download Capturing Federal Business for Dummies today! Whether you're an executive, a program manager, a proposal writer or even a capture management professional, you'll learn how to hone your capture pursuit efforts for the ultimate success in today's federal marketplace.