C3/Consulting: The Value of Project-Based ERP and PSA
PART 1:
Katherine McElroy, EVP at C3/Consulting shares her views on scaling internal processes to accommodate fast growth, robust reporting with KPIs for self-analysis, and the value of a project-based solution to improve firm efficiency and visibility.
PART 2:
Katherine McElroy, EVP at C3/Consulting speaks to reduced IT costs & headaches by moving to the cloud, using CRM to better track opportunities and moving from Quickbooks to a more robust system to accommodate their fast growth.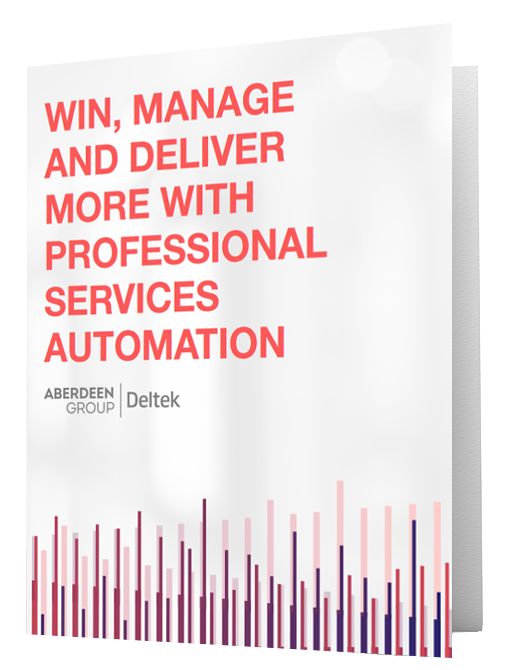 YOU MIGHT ALSO BE INTERESTED IN:
Win, Manage, and Deliver More with Professional Services Automation
For more information on the value of project-based ERP and PSA, read the new report by Aberdeen Research. 160 top consulting firms share that firms using PSA have higher utilization, exceed performance metrics and deliver more projects on budget.