The 35th Annual Deltek Clarity A&E Study
On-Demand Webinar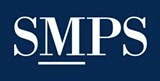 Join Deltek as we present the results of the 35th edition of the Deltek Clarity A&E Industry Study (produced in collaboration with ACEC, ACEC Canada and SMPS). This detailed analysis of 2013 A&E firm performance across North America looks at key performance metrics of both median and the highest-performing organizations, including labor utilization, labor multipliers, operating profit, overhead rates and net revenue per employee.
Deltek will also share the outlook for both revenue and market growth expectations as well as where firms are investing for the future.
Don't miss this free webinar. In addition to getting a copy of 35th Annual Deltek Clarity A&E study, you will also have the opportunity to benchmark your own firm against the best of best. From marketing and project management to financial control, you'll walk away with immediate best practice recommendations.
Stay up-to-date on Vision by subscribing to the Deltek Vision blog.