THE AFFORDABLE CARE ACT
How Will It Impact Your A/E Business?
Topic: The Affordable Care Act and the A/E Industry
Speakers: Tony Panico, CPA, MS, Partner, WithumSmith+Brown
The Patient Protection and Affordable Care Act represents the most significant government expansion and regulatory overhaul of the U.S. healthcare system in almost 50 years. Do you really understand how your business and employees will be affected?
This session will provide a background on how certain provisions included in this complex law could affect your A/E business. Topics covered include:
Presentation Highlights
Individual mandate
State-based health insurance exchanges
Premium tax credit
Final employer-shared responsibility regulations
Featured Speakers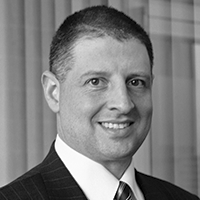 Tony Panico, CPA, MS, Partner
WithumSmith+Brown, PC

Tony is a partner in WS+B's Healthcare Services Group. He is a licensed certified public accountant in the states of New Jersey and New York with over 17 years of professional experience providing tax, auditing and consulting services. In addition, Tony is the leader of the firm's Healthcare Reform Advisory Team which keeps clients up-to-date on emerging issues and various provisions related to the Patient Protection and Affordable Care Act. He is also a frequent speaker on various healthcare tax related topics. Tony has provided clients with IRS and State audit representation and works with clients in technical areas such as Form 990, community benefit, executive compensation and benefits, employee benefits, unclaimed property, sales and use tax, and various other healthcare-related areas.

WithumSmith+Brown (WS+B) is a firm that began with six employees now has offices in New Jersey, New York, Pennsylvania, Maryland, Florida and Colorado, employing approximately 500 dedicated individuals —with almost 250 CPAs. We stay strong and grow to better help our clients stay strong and grow.