6th Annual Deltek Clarity
GovCon Industry Study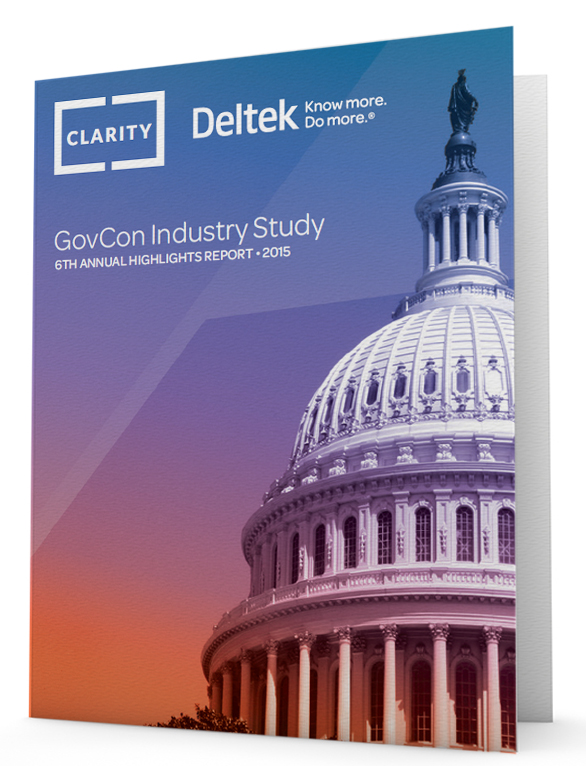 With over 300 companies responded to this year's survey, Deltek's sixth annual Clarity GovCon Industry Study continues to expand in data collected, sections delivered, and in our understanding of long-term trends.
Several metrics rose to the surface as being key to understanding the state of today's GovCon market. The following five data points capture the state of the industry today as well as show where opportunities lie:
Profits plunged four points to 6%
Project management discipline is directly linked to net profit
Retaining employees became the #2 challenge companies face, after health care costs
Today's top IT challenge is data security.
58% of respondents said they had undergone a Pre-Award audit in the past two years.
Download the full report for free to learn about the most recent Business Development, Program Management, Finance, Compliance, Human Resources, and Information Technology trends in government contracting, including performance benchmarks and historical analysis. See how your company stacks up and gain insight on strategies you can use to enhance performance.